The Vietnamese Tapas
255,- pr. person
We have picked some essential Vietnamese flavors and dishes
whom everyone should experience in our heart felt opinion
Eat, drink & love Vietnam!
The Vietnamese Veggie Tapas 255,- pr. person
We have picked some essential Vietnamese flavors and dishes whom everyone should experience in our heart felt opinion
Eat, drink & love Vietnam!
The Vietnamese Market menu
We have selected a variety of exciting dishes from the vibrant and bursting markets of vietnam. Experience "banh mip-baguettes and pho-noodle soups to black pepper beef and grilled fish in banana leafs.
Lunch menu available 11.30 - 15.00
Vietnamese tapas plate 155,-
Additionels to tapas plate 55,-
Heartmade specialties from vietnam
Denne menu er inspireret af de Vietnamesiske kulinariske teknikker
Velkommen til en vaske ægte vietnamesisk oplevelse på
The Vietnamese.
8 serveringer 465,- pr. person
Menuen skal vælges af hele bordet (Min. 2 personer)
Kan også bestilles vegetarisk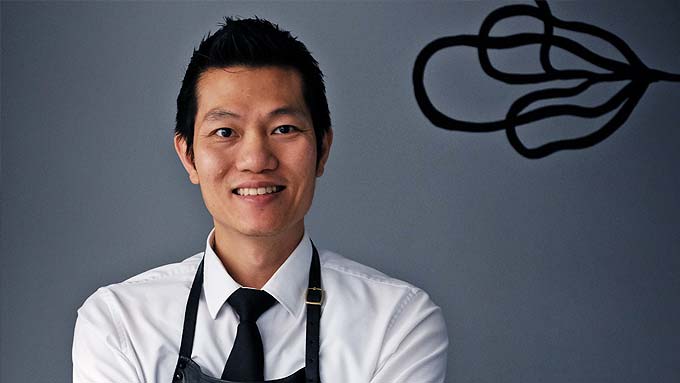 Sommeren byder på social samvær igen med fællesmåltidet som centrum. Vi hylder fællesskabet, familien og relationer med vores nye tasting-menu, der skal skabe rammerne for en uforglemmelig aften.
I solens varme og festlige sammenkomster fyldes vi let med kærlighed til hinanden og hvad er bedre end at nyde et skønt måltid fra det vietnamesiske køkken. Her tilbereder vi maden med møjsommelighed og præcision, da det ikke kun skal forkæle ganen, men også alle de andre sanser.
På THE VIETNAMESE byder vi jer velkommen til vores nye tasting-menu.
Vores filosofiske køkken under ledelse af, Duc Huy Do har endnu engang sammensat en hjertevarm menu med smage fra det traditionelle vietnamesiske køkken. Med tallet 8, som repræsenterer potentiale efter disse år med social afstand. Vi fører jer igennem 8 forskellige retter, der emmer af traditionelle vietnamesiske retter og smage fra både det nordlige, centrale og sydlige Vietnam.
I fantastiske omgivelser og med en autentisk stemning får du i THE VIETNAMESE ikke bare en lille bid af Vietnam – men en følelse af vores gæstfrihed, humor og hjertevarme.
"XIN MOI"
NYD EN UFORGLEMMELIG AFTEN