AUTHENTIC TASTE OF VIỆT NAM
The Vietnamese is one of the best Vietnamese restaurants in Copenhagen since 2017 offering great quality, authentic Vietnamese food in our casual dining rooms in centrum Copenhagen.
Many years as French Indochina power have also left its mark on Vietnam's culinary repertoire. Therefore, you will probably also be able to recognize French ancestors in the menu – including the well-known baguette. From end to end, the card offers tasty dishes full of contrasts.
 The simple to the complex, rustic elements to the elegant, and in terms of taste you get served the authentic Vietnamese on a plate.
Here they cherish every detail and everything is created with the heart from the bottom of quality raw materials. The vegetables are fresh and the meat is upgraded to Black Angus. The Vietnamese famous "Phở" is still center stage, here start with our broth, which we simmer for more than 12 hours before adding a variety of fresh ingredients including seafood, chicken, beef, vegetables, Vietnamese herbs and red chili.
The taste of vietnamese menu
Showcases a variety of dishes from across Vietnam from our authentic hand rolled fresh summer rolls and "Gỏi" salad to their curries inspired by the famous Saigon and Cholon Mosque in Vietnam and more than that there is also from The Mekong Delta Kitchen.
The liveliness of Kongen Nytorv was the perfect environment, because The Vietnamese has the energy and oomph of the streets of Hanoi and Saigon.
The Vietnamese Kitchent + Bar brings you classic Vietnamese cooking and home style cooking will promise to transport you to the heart of Vietnamese Cooking with all the flair and style of Copenhagen. No Vietnamese feast can be complete without a traditional Vietnamese coffee. Hot or iced, our coffee is authentic, made using Vietnamese coffee beans.
Bread rope with roots in Vietnam
It is Chef Duc Huy Do who controls the battle on the dish – both inside and outside the kitchen. In addition to being an extremely talented chef, Duc Huy Do has previously studied philosophy at the University of Padua and is otherwise a Franciscan monk. He runs The Vietnamese with his brother Vinh Hien Do. In addition to the brothers, The Vietnamese counts as a young and dynamic team that enjoys serving and giving you and the rest of your company an unforgettable restaurant experience with a twist of happiness philosophy.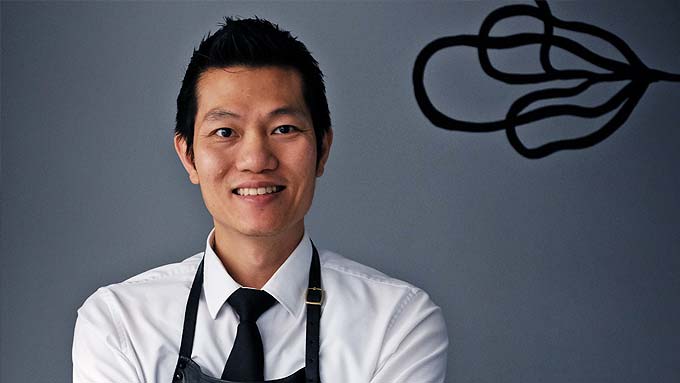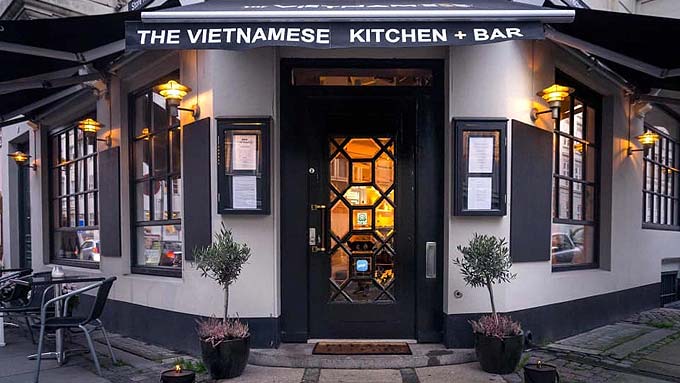 An evening of holiday sensations
Visiting The Vietnamese should like to pinpoint the pure holiday mood you feel as you leave the everyday hamster wheel in flavor of southern skies. Here you can get completely down in gear for a while enveloped in Vietnamese flavors and smells. In addition to the restaurant, The Vietnamese also has an accompanying cocktail bar where you can enjoy a drink or two before sitting down to a table.
Very good value for money
At The Vietnamese, you get a great deal of money from all gastronomy, ambiance and present service – and then they are even at a price level that most people can participate in.
The restaurant is centrally located in Copenhagen and is open from Monday to Saturday for lunch and dinner. Everyone is welcome, whether you want to celebrate the weekend with a good dinner, round the week off with a drink or everything in between.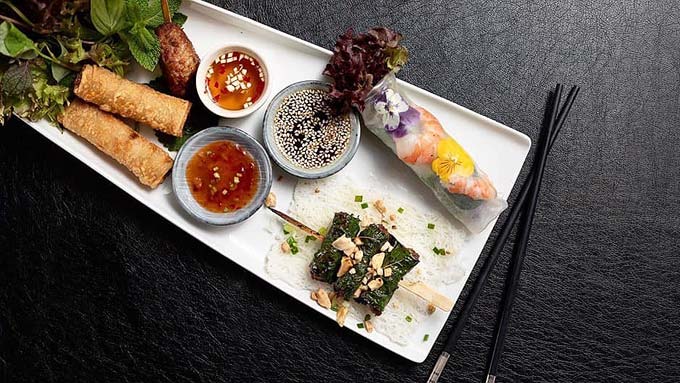 At The Vietnamese we can cater to large group bookings offering bespoke packages to suit your every need including Christmas Lunch Party. Whether it is a 'get together' in the heart of Copenhagen our restaurant is here to play host to your group meal. With the perfect sharing plates and cocktail selection our venues will be sure to accommodate you and your guests in true Vietnamese fashion.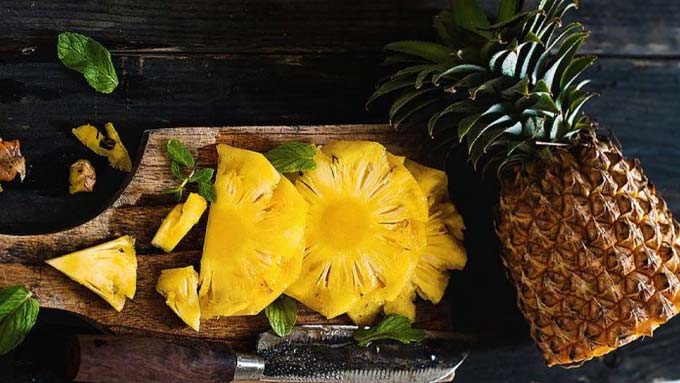 Looking for Vietnamese catering for a special event?
We can provide the best in Vietnamese cooking for any type of event from ours new team's member just come from Viet Nam. From Christmas Lunch Party, Weddings, Parties and Office Conferences our kitchen can create bespoke menus for you, catering to any number of guests at a venue of your choice across Copenhagen.